High-quality imagery for your business and personal needs in Algarve
Bespoke real estate photography services in the Algarve to showcase the best angles of your holiday rental property or houses for sale.
We offer high quality, artistic wedding photography services, including full-day coverage with two photographers at every wedding.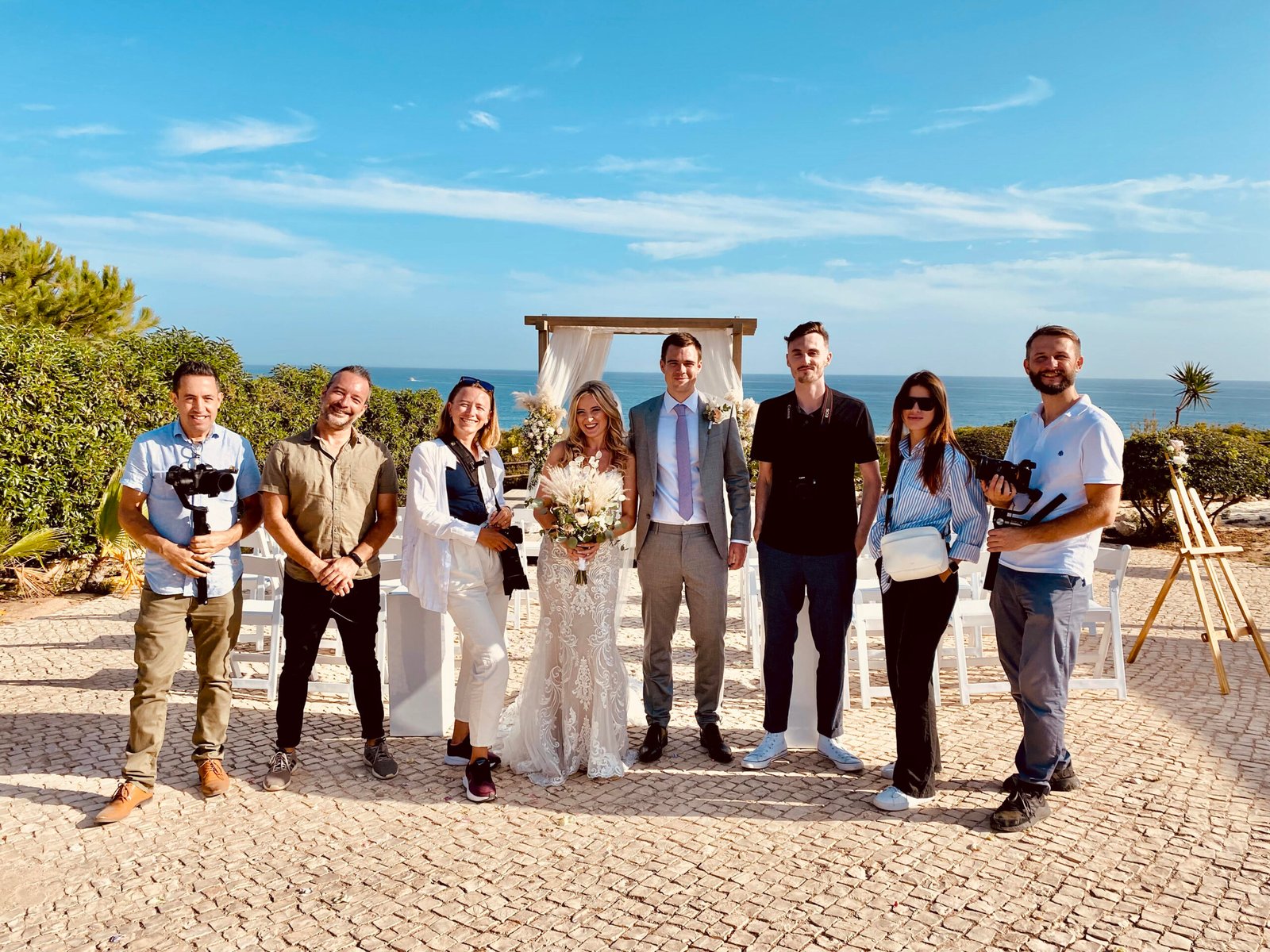 Hello! We are a team behind Algarve Pictures Production, a full-service wedding photography and videography studio filming weddings in the Algarve. We provide photography and videography services for weddings, families, couples, solo travelers and businesses. Based in the Algarve, Portugal, we are in the perfect spot for your dream destination wedding. We create timeless one of a kind cinematic films for weddings and private events in Portugal with authenticity and passion.
One team to cover all of your wedding videography and photography needs.
Professional Photography & Film services
Algarve Pictures Production provides bespoke videography service for weddings in Portugal, capturing genuine heartfelt moments of your special day.
We also work with brands, small businesses, the public sector and charities to produce photography and films in Portugal.
Algarve Pictures Production offers a full photography and videography service, providing clients with talent, casting actors and models, scouting for locations, as well as running the shoot.
We offer top quality, artistic Algarve wedding videography services, including full day coverage with two cameramen and drone pilot at every wedding.
A Professional Corporate Headshot For Your Website, annual report, social media content. Top quality, Fun Experience.
Fashion
Beautiful & effective fashion product photography and videography. Specialists in handbags, shoes, jewelry & clothing product imagery for e-commerce & lookbooks.
Bespoke real estate photography services in the Algarve to showcase the best angles of your holiday rental property or houses for sale.
Commercial
We understand how important image is to your brand. Commercial & Product Photography includes adverts, packaging, merchandising and product placement. 
We photograph food for all types of projects – cookbooks, product packaging, websites, catalogues, menus. Photography service for restaurants, catering, hotels.
Algarve Pictures is helping the real estate agents, homeowners and business owners to attract more interest to their properties, products and services. We are a dedicated team of industry professionals with years of experience in real estate and marketing. By creating attractive photography Algarve Pictures helps to grow your business and earn more money.
Our latest works from the blog, recent photoshoots and film projects, examples of the services we provide
Creating marketing videos has become an increasingly important part of a business's marketing strategy. With the rise...
Our happy clients are sharing their experience of working wih us on their projects in the Algarve locations
"These images are stunning, thank you so so much. I love them, will be going through them in more detail over the weekend. Thank you sooo much. Xx."
"Thank you for the beautiful pictures you have made. They are all beyond my expectations. I knew what I want and was a little afraid that you did not understand what I want. How could I think that, you were amazing and give me a fantastic feeling during the shoot. Very professional and I'm so happy with the result. Thank you! ♥ Lia"
Incredible work of them. Best in Algarve. Highly recommended.
Got a project you'd like to talk about?
Get in touch!
For all enquiries, please email us using the form below.